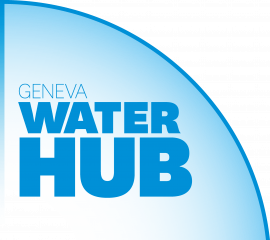 When we were approached to participate in this 1st Water Geneva Urban Dialogue, we immediately thought of associating this initiative of Lausanne and the Swiss partner cities with the City of Nouakchott.
In this commemoration of Water Day, this initiative illustrates a cooperation that is a model in terms of public-public partnership, between water professionals with co-financing by the consumers of the municipalities involved. This initiative is also an illustration of the application of human rights to drinking water and sanitation; it is also part of the Blue Peace Movement, which places water security as a powerful instrument of cooperation and the essential foundation of health security, food security, energy security… in short, of human security.
Freshwater resources are at the heart of the history, development and sustainable future of humanity and of course of cities
The Geneva Water Hub is a center specialized in hydropolitics and hydrodiplomacy, which aims to better understand and contribute to the prevention of water-related tensions and conflicts by considering conflicts of use between sectors, between political entities and between states.
It commits itself as the Secretariat of the World High Level Panel on Water and Peace to promote and contribute to the realization of the recommendations of the Panel's report and develops a hydropolitical agenda aimed at promoting water as an instrument of peace. It is understood that peace is not the absence of armed conflict but rather sustainable, equitable and mutually supportive development in a framework of peace and security.
The Geneva Water Hub presented the case of the partnership between Lausanne, Switzerland, and  Nouakchott, Mauritania.